15

posted by:
comments:
share:
Rank Their Albums – The Beatles
I'm introducing a new segment here at Markedwordz.  I'll be picking random bands with at least 3 records and start ranking them from worst to best and referring to it as simply "Rank Their Albums".  I figure what better way to start this new segment than rating the biggest band of all time, The Beatles.
I can guarantee this has been written about thousands of times before, but fuck it I'm going to give you The Beatles albums rating as I see it.  For all the American's/Canadians, this list is based off the original UK albums.
13. Yellow Submarine (1969)
Granted Side B is an instrumental soundtrack from the movie, but excluding that, Side A contains two tracks previously released (Yellow Submarine, All You Need Is Love) leaving 4 tracks exclusive to Yellow Submarine.  Harrison's 'Only A Northern Song' and 'It's All Too Much' are definitely not his best work, and the same can be said for McCartney's 'All Together Now'.  The redeeming quality of the record is Lennon's 'Hey Bulldog', with a remarkable hook and a track that could have easily made its way on to Sgt. Pepper.  Yellow Submarine ranks in at #13 on the list.
 12. With The Beatles (1963)
The Beatles second album recorded shortly after the release of their debut Please Please Me, feels like it was a little rushed.  Although still being one of the best albums of all time and yielding one of my personal favourite Beatles tracks 'All My Loving',  the record ranks #12 simply because the next 11 are even better.
11. Beatles For Sale (1964)
Beatles For Sale marked somewhat of a turning point for the band.  Excluding the poppy 'Eight Days A Week', this record was littered with tracks such as 'I'm A Loser' and 'No Reply' which were standout autobiographical Lennon tracks.  This strayed from where the Beatles tracks came from in the past.  Beatles For Sale ranks #11 on the list.
10. A Hard Day's Night (1964)
In a time where record companies demanded bands release covers, A Hard Day's Night is the first Beatles record compiled solely of originals.  A pure pop record from beginning to end, this is an incredible effort and one of the most memorable.  A Hard Day's Night comes in at #10 on the list.
9. Please Please Me (1963)
The Beatles debut record, Please Please Me introduced the world to the Fab 4.  The record that started all the classic vocal harmonies and produced some of the most memorable early Beatles tracks 'Love Me Do' and 'I Saw Her Standing There', this record goes down in history as one of the best debut albums of all time.  Please Please Me ranks in at #9.
8. Help! (1965)
Help!, produced the most covered song of all time, McCartney's 'Yesterday' while also yielding Lennon's literal cry for help, 'Help', this record provides a glimmer of what is about to come.  My personal favourite from the record 'I've Just Seen A Face', McCartney's answer to American Country Western at the time.  Amazing.  Help! ranks #8 on the list.
7. Let It Be (1970)
Basically a nightmare of a session, recording Let It Be had members quitting, arguing and cameras shoved in their faces, but despite all of this the tracks are strong.  McCartney's idea of stripping back the songs and trying to get back to how the band recorded in the beginning, ended up in disaster.  Personally, I prefer the 2003 Let It Be…NAKED record with all the Phil Spector wall of sound stripped out.  It really demonstrated what the album could have been, and it's a much better representation of what McCartney was trying to exhibit at the time.  Let It Be ranks in at #7.
6. Magical Mystery Tour (1967)
This isn't technically a Beatles album, it is considered a Double EP but for this purpose I'm considering it a full LP.  This record was released initially as a 6 track soundtrack for their awful 1967 Magical Mystery Tour film, but was released in the US as an 11 track LP.  The 11 track LP was eventually adopted as what we know the Magical Mystery Tour as today.  Although to me it doesn't feel like a preconceived record but more of a mash of tunes, it is without a doubt one of the most outlandishly incredible albums ever recorded.  Magical Mystery Tour ranks #6 on the list.
5. Rubber Soul (1965)
Rubber Soul is probably the most important record The Beatles made.  A brilliant folk record from beginning to end, this album was an important leap for The Beatles.  Their early sound had run its course and it was time for something new and Rubber Soul was the bridge to fill the gap.  Rubber Soul comes in at #5.
4. Revolver (1966)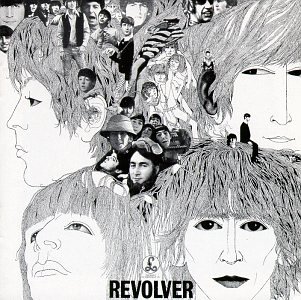 With Revolver, the band started using the studio as a 5th member of the group.  The experimentation in the studio on Revolver would echo in the albums to come.  The album is the first to bring in Indian musicians and instruments as well as the first of The Beatles albums to enter into the era of psychedelic music. Lennon's 'Tomorrow Never Knows' is the perfect example.  Revolver ranks in at #4.
3. Sgt. Pepper's Lonely Hearts Club Band (1967)
I'm sure i'll get a lot of grief from this, but Sgt. Pepper's Lonely Hearts Club Band is usually in the top spot of most lists I have read over the years, but let's face it, this is The Beatles and every album is spectacular. Does it really matter where this record ends up?.  This is probably the most recognized record of all time.  Everyone who knows something about The Beatles has an idea of what this record is all about.  No real explanation required.  Sgt. Pepper's ranks in at #3.
2. The Beatles (The White Album) (1968)
The Beatles self-titled double album is a masterpiece.  93:35 minutes of ridiculous tunes, minus 'Revolution 9′, but very much redeemed as the b-side of 'Hey Jude'.  This record definitely symbolized the beginning of the end for the band.  The band was recording separately for most of the record as they were each finding themselves as their own musicians rather than part of a group.  Still, the album is a true testament to how good The Beatles were that this double album doesn't have a single awful track.  The Beatles comes in at #2.
1. Abbey Road (1969)
Though Abbey Road wasn't the final release from the band, it was the last to be recorded.  It was the first album to feature an a-side single from George Harrison.  The track 'Something' was a natural extension of George's increasing talent as a songwriter and cemented his place as a key player in The Beatles' songwriting arsenal.  Abbey Road is a brilliant pop rock record infused with blues and prog rock and ranks in at #1 on the list.
Another time.
Comments